Can Jody Wilson-Raybould Change Canada's Political Culture?
 Independent MPs Jody Wilson-Raybould and Jane Philpott (right) appear at an event hosted by the First Nations Justice Council on April 24. Photo by Jon Benjamin Photography.
By Amanda Follett Hosgood
Bob Chamberlin, chief councillor of Kwikwasut'inuxw Haxwa'mis First Nation and vice president of the Union of BC Indian Chiefs, remembers Ethel Pearson.
She wasn't a woman you easily forgot.
Known by her nickname, Effery, or her traditional name, Puugladee, she was a force: amazingly strong and revered within cultural circles. According to her 1999 obituary, she was "fearless when it came to speaking her mind" and a "champion of the traditions, customs and spiritual beliefs of the Kwagiulth peoples and nation."
It was within those traditions and under the influence of this powerful matriarch that Jody Wilson-Raybould was raised. In fact, her traditional name, Puglaas, which denotes integrity, was bestowed upon her by her grandmother at a potlatch. To some, the former attorney general and justice minister may appear as a political troublemaker; to others, a hero. To her home community on Vancouver Island, she is simply continuing a path set out by generations before her.
"Her grandmother was absolutely amazing. So, when Jody possessed these same family traits, same commitment to honesty and integrity, it didn't surprise any of us," says Chamberlin, who worked with Wilson-Raybould while she was the BC Assembly of First Nations regional chief from 2009 until winning a seat in Parliament in 2015.
"She was an amazing woman and Jody's every bit the same. She was a real honour to work with and definitely an inspiration to countless First Nations people."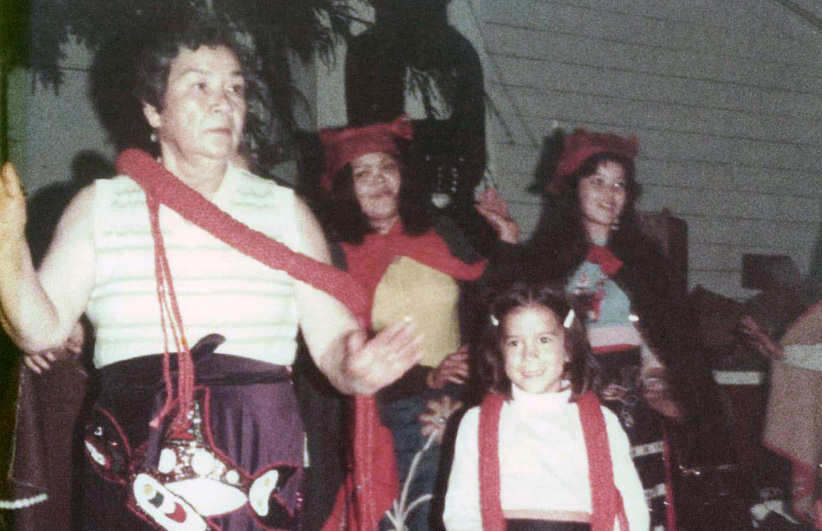 Jody Wilson-Raybould at potlatch with her grandmother, Ethel Pearson. Photo courtesy of Kory Wilson.
Wilson-Raybould's father, Bill Wilson, is a Kwakwak'wakw hereditary chief and Indigenous politician. Her mother, Sandy Wilson, is of German descent, but gained Indigenous status when she married. Wilson-Raybould and her sister, Kory Wilson, were raised on Vancouver Island and both followed their father's lead in graduating with a law degree from the University of British Columbia in 1999. (Bill Wilson was the second Indigenous person to graduate from UBC law decades earlier.)
Although Kory Wilson would go on to work in post-secondary education, it's clear that the sisters come from the same entrenched values, despite their different career paths: As executive director of BCIT's Indigenous Initiatives and Partnerships, last year Wilson was awarded a Greater Vancouver Board of Trade honour for "individuals who promote diversity, equality and systemic change."
"My granny would say to me, 'You're in law school. Everything you write, if the old people can't understand, there's no value in it. Because it's about making change and honouring what those who went before us went through.' That was always top of mind," Wilson remembers.
"It's in our blood and it's how we were raised. Whether it's with our grandmother or our mom or our grandparents, we were always just taught or asked often, 'What are you doing to make the world a better place?'"
We were always just taught or asked often, 'What are you doing to make the world a better place?'"
Wilson-Raybould has credited her work as a Crown prosecutor in Vancouver's Downtown Eastside with deepening her resolve to make a difference. She has also worked with the First Nations Summit, her home nation of We Wai Kai's band council and the BCAFN before being elected as the MP for Vancouver-Granville.
On Nov. 4, 2015, Wilson-Raybould became the first Indigenous person appointed to the position of attorney general and minister of justice. Throughout the fall of 2018, her relationship with Prime Minister Justin Trudeau began to unravel, until she was shuffled from the position on Jan. 14. On Feb. 27, when Wilson-Raybould testified before a justice committee investigating the SNC Lavalin affair, she was sure to honour where she came from.
"I was taught to always hold true to your core values and principles and to act with integrity. These are the teachings of my parents, grandparents and my community. I come from a long line of matriarchs and I am a truth teller in accordance with the laws and traditions of our Big House," she told the panel.
"This is who I am and who I will always be."
As Chamberlin points out, when you're elected in an area where family history runs deep, you're not simply accountable to constituents.
"At the end of the day, we're accountable back to our family for what we do," he says. "Whether it's a wedding or a funeral or a cultural celebration, we are always accountable. That's something that we thrive in and I think a lot of other political realms don't have that level of direct accountability."
According to Wilson, in Indigenous communities, familial responsibility extends beyond the nuclear family. "It's a group effort," she says. It could be argued that a federal MP with 100,000 constituents has a rather large family to be responsible for.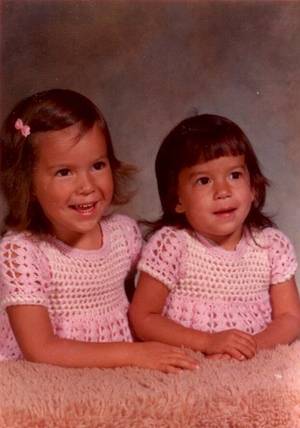 Sisters Kory Wilson (left) and Jody Wilson-Raybould. Photo courtesy of Kory Wilson.
"In our culture, we wouldn't have existed if we didn't work together as groups of people. There was communal ownership. There was supporting each other. The potlatch itself in some ways is about reciprocity and the redistribution of wealth," she says.
"Jody was able to demonstrate to Canadians that we, as a people, have some very deep-rooted foundations in truth and justice. To see someone such as Jody operating at that level, speaking of the truths and the cultural foundation that drives her, I think that was good for Canadians to see."
As the furor surrounding Wilson-Raybould's allegations dies down, it remains to be seen whether the culture that she brings to Ottawa can influence how politics are done in Canada.
According to Murray Rankin, New Democrat MP for Victoria and vice-chair of the justice committee investigating Wilson-Raybould's allegations, it hasn't. Not yet, anyway. He says the debacle surrounding the Prime Minister has changed very little and it's unlikely that the full story will emerge in time to make any immediate difference in Ottawa.
"The thing that she's been saying, is that Indigenous women are not taken seriously within the Liberal caucus. She's been pointing out that the justice reforms that she tried to bring in as attorney general were thwarted by other ministers and she's very, very distressed about it," Rankin says, pointing to a recent keynote address in which Wilson-Raybould was critical of the federal government's dealings with Indigenous Peoples.
"I believe that the track record of Jody Wilson-Raybould will be somebody who spoke truth to power and was thwarted," Rankin says.
Visually, he adds, seeing strong and intelligent women like Wilson-Raybould and fellow MP Jane Philpott, who left cabinet in support of her colleague, banished to the Independent bench—in some cases, to join MPs who left caucus due to inappropriate sexual behaviour—sends a discouraging message.
"Is that the lesson to young women thinking about politics? Speak up and here's the consequence? Do the right thing, even though your political friends don't want you to do the right thing, and here's the price you'll pay?" Rankin says. "It's a disturbing lesson."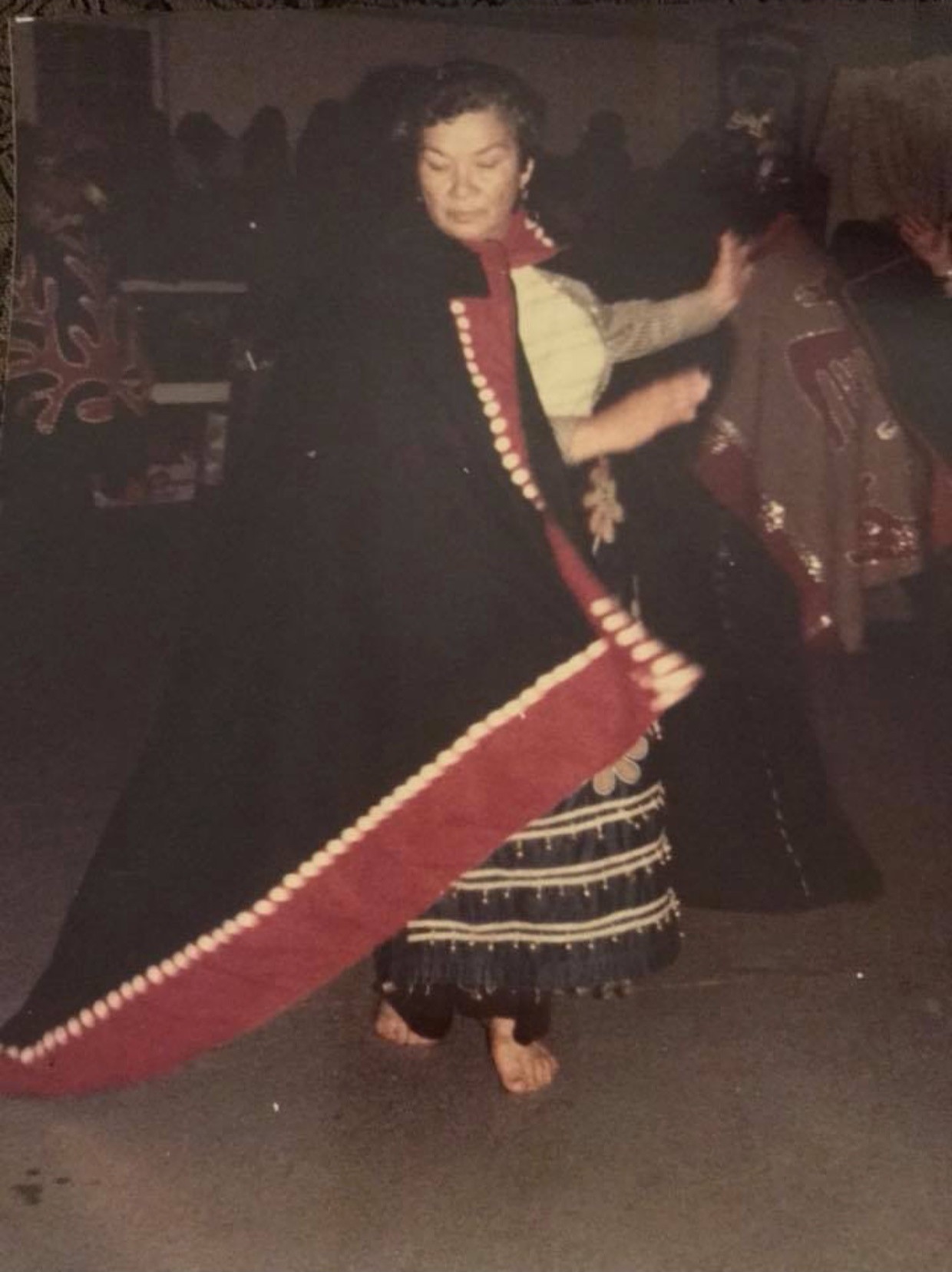 Ethel Pearson dances at a potlatch. Photo courtesy of Kory Wilson. 
Some argue that, regardless of what comes next, Wilson-Raybould has already influenced political culture—she began influencing it the day she was sworn in.
"Just her presence alone, the fact that she became the attorney general and minister of justice has changed the culture of Canada," Wilson says about her sister. "She's reached the highest level that any Indigenous person has ever reached. You can be guaranteed that younger Indigenous people, even other young women from other groups, will realize that, 'If she can do it, I can do it.'"
She chuckles at the suggestion her own daughters—she has three in their teens—might want to consider politics.
"I just try to leave it and let them find their way. I don't think politics is the only way to make a difference and I'm certain that they will find a way to make a difference in the lives of people around them," she says.
One thing is certain: The strong matriarchal tradition passed down by Ethel Pearson continues.
Amanda Follett Hosgood was born and raised in Ontario. She graduated from Carleton University's journalism program in 1997 and headed west to Canmore, Alberta where she worked as reporter and assistant editor at the Canmore Leader and Banff Crag & Canyon. In 2006, she moved farther north and west to Smithers, B.C., completing a Master of Arts in Communication Specializing in International and Intercultural Communication through Royal Roads University in Victoria, B.C in 2009. She lives with her family on Wet'suwet'en territory.